Injection Molding Facility in Rush City, MN
Plastech is your USA owned & operated injection molding partner! We're equipped to handle projects of any size, from simple to complex designs. Our plant is located in Rush City, Minnesota, with 380,000 square feet of manufacturing and warehousing space to meet your needs. We also have a large dedicated mold storage space with a 30-ton crane, and a full-service tool shop onsite. Also onsite is an assembly area so we can handle value-added services like assembly, kitting, spin and sonic welding, milling and fastening.
Plastech is a state-of-the-art campus with more than ten buildings, operating round the clock 365 days a year. Our team consists of dedicated project engineers, layout techs, tooling engineers, sales account managers, and customer service representatives who all work together onsite to make sure your project goes smoothly. We run 24/7 to ensure your job gets done quickly and efficiently, and we equip our presses with robotics to ensure consistency and maximize utilization.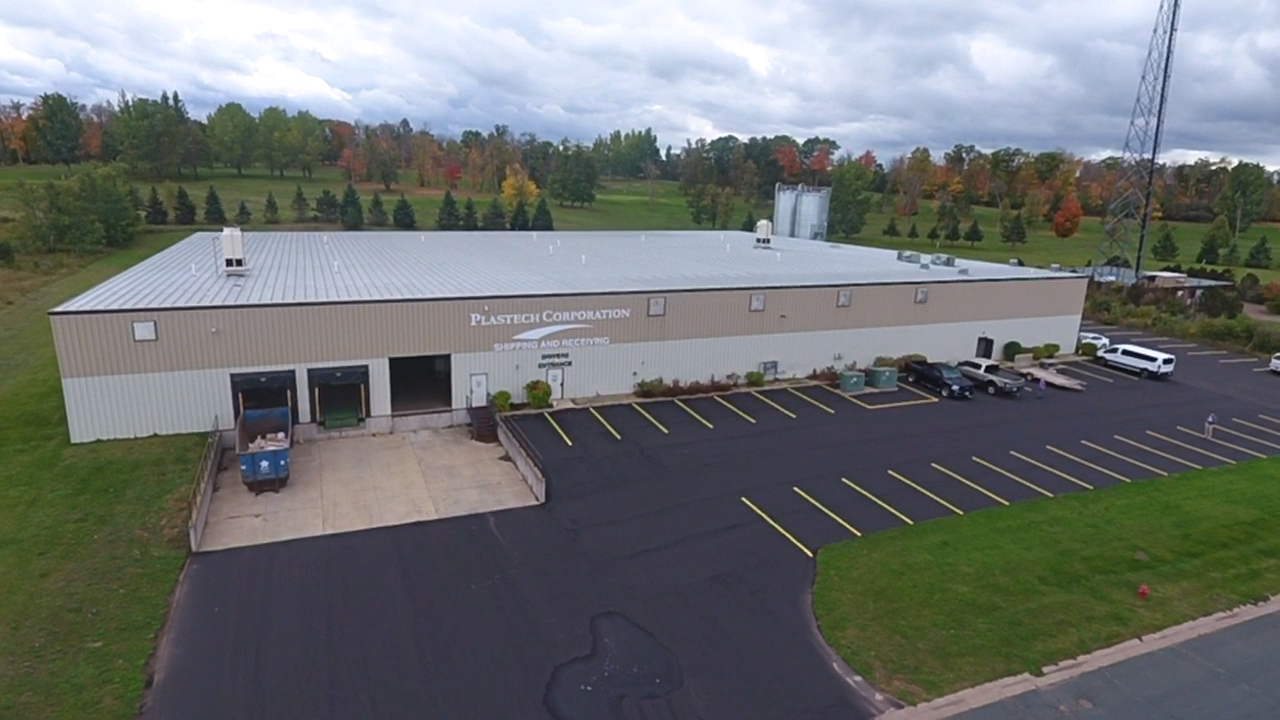 New Production Facility in
Frederic, WI
Plastech Corporation is proud to announce the opening of our new 58,000 sq ft injection molding facility in Frederic, WI. This new location will expand our capabilities to help ensure timely production! This expansive new space includes 30,000 sq ft for manufacturing (with 6 presses) and 28,000 sq ft of warehousing space.
What are your key Capabilities/Equipment?
FAQs About Our Injection Molding Facilities
What is Plastech Corporation?
Plastech Corporation is a custom injection molder that serves various industries in the Upper Midwest. We specialize in manufacturing plastic parts and components using state-of-the-art injection molding technology.
What expansion did Plastech Corporation undertake at its main plant?
Plastech Corporation recently underwent a year-long expansion at our main plant in Rush City, Minnesota. The expansion included adding seven new molding machines and constructing a major building addition.
What types of machines were added during the expansion?
During the expansion, we added a 1,000-ton Toyo machine and six Arburg machines. These all-electric machines helped us reduce our energy footprint, and we planned to replace all future machines with all-electric models.
What was the purpose of the plant addition?
The plant addition provided us with additional space for raw materials and packaging. We installed high-volume pushback racking to enhance the efficiency of material movement within the plant.
How much did the new machines and building addition cost?
The seven new machines cost us approximately $2.5 million, while the total investment for the building addition and racking amounted to about $4.5 million.
What certifications did Plastech Corporation hold?
Plastech Corporation is an ISO 9001:2015-certified manufacturer. This certification ensures that we meet the highest quality management system standards in our manufacturing processes.
How much resin did Plastech Corporation convert annually?
Plastech Corporation converts approximately 14 million pounds of resins annually, showcasing our extensive experience and capabilities in the industry.
How many employees does Plastech Corporation have?
Plastech Corporation employs approximately 360 people across our two locations in Rush City and Anoka, Minnesota.
What are the capabilities of Plastech Corporation's facilities?
Our Rush City plant features 47 robotics-assisted injection-molding machines ranging from 55 to 1,500 tons. Additionally, we have an auxiliary molding facility in Anoka, Minnesota, with 24 presses. These facilities allow us to handle a wide range of manufacturing needs for our customers.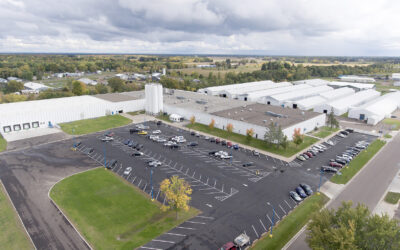 Client Profile A large manufacturer of dehumidifiers and air-handling equipment, used to control moisture and humidity in a wide range of commercial and industrial applications. Business Situation Demand for a specific client product line would surge following natural...